Pengaruh Nilai Sosial, Citra Negara, dan Gaya Hidup Pada Kosmetik Korea Selatan
Kata Kunci:
(1) nilai sosial, (2) citra negara, (3) gaya hidup, (4) keputusan pembelian
Abstrak
This research was conducted on consumers of facial care cosmetic products from South Korea. This study aims to explain the effect of social values, national image, and lifestyle together or in part on purchasing decisions. In this study, the data collection method used a questionnaire with purposive sampling technique in which respondents had bought and used facial care cosmetic products from South Korea and obtained as many as 153 respondents. This study uses multiple linear regression analysis with IBM SPSS Statistics version 26 program. The results show that: (1) social value variable has a positive and significant effect on purchasing decisions, (2) country image variable has a positive and significant effect on purchasing decisions, (3) lifestyle variable has a positive and significant effect on purchasing decisions.
Referensi
Firdhy Esterina Christy. (2020). Negara-Negara Yang Menggunakan K-Beauty. Tempo.Co.
Kotler, P., Keller, K. L., Brady, M., Goodman, M., & Hansen, T. (2019). Marketing Management.
Lee, B., Ham, S., & Kim, D. (2015). The effects of likability of Korean celebrities, dramas, and music on preferences for Korean restaurants: A mediating effect of a country image of Korea. International Journal of Hospitality Management, 46, 200–212. https://doi.org/10.1016/j.ijhm.2014.05.012
Lee, W. (2015). The Effects of the Korean Wave (Hallyu) Star and Receiver Characteristics on T.V Drama Satisfaction and Intention to Revisit. International Journal of U- and e-Service, Science and Technology, 8(11), 347–356. https://doi.org/10.14257/ijunesst.2015.8.11.34
Lemeshow, S., David W.H.Jr. (1997). besar sampel dalam penelitian kesehatan.
Nora, L., & Minarti, N. S. (2016). THE ROLE OF RELIGIOSITY, LIFESTYLE, ATTITUDE AS DETERMINANT PURCHASE INTENTION. 135–148.
Marsha, E., Dwi, D. M. Y., & Agustini, H. (2019). Country of Origin and Brand Image on Purchase Decision of South Korean Cosmetic Etude House. JMBE Journal Of Management and Business Environment, 1(1).
Schiffman, & Kanuk. (2007). Consumer Behavior (9th ed.).
Sheth, J. N., & Mittal, B. (2004). Consumer behavior: a managerial perspective.
Shin, Y. H., Im, J., Jung, S. E., & Severt, K. (2019). Motivations behind Consumers' Organic Menu Choices: The Role of Environmental Concern, Social Value, and Health Consciousness. Journal of Quality Assurance in Hospitality and Tourism, 20(1), 107–122. https://doi.org/10.1080/1528008X.2018.1483288
Sweeney, & Sourtar. (2001). Costumer-perveived value : the development of a multiple item scale (J. Retail (ed.)).
Wardani, K., & Susanto, A. (2020). The Impact of Brand Image and Perceived Price on Imported Halal Skincare Purchase Decision: Study on Safi's Consumers in Central Java, Indonesia. International Journal of Science and Business, 4(10), 108–120. https://doi.org/10.5281/zenodo.4059333.
Wibowo, A. F., & Riyadi, E. S. hendro. (2017). Pengaruh Gaya Hidup, Prestise Dan Kelompok Referensi Terhadap Keputusan Pembelian ( Studi Pada Konsumen Taiwan Tea House Semarang ). Prosiding Seminar Nasional Riset Manajemen & Bisnis, ISBN : 978-602-361-067-9, 97–113.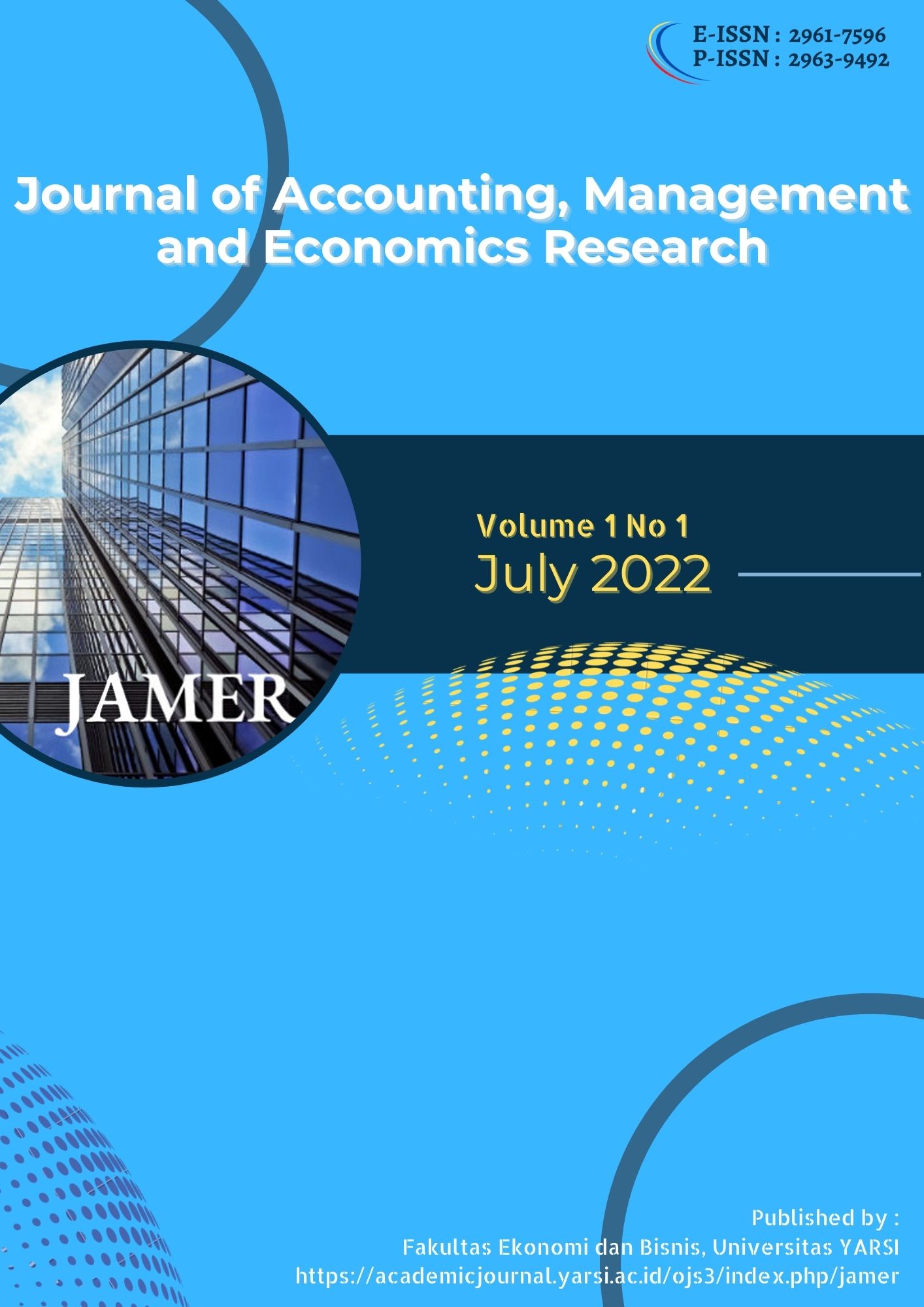 Unduhan
Lisensi
Hak Cipta (c) 2022 Intan Annisa, Febby Pramestiwi
Artikel ini berlisensiCreative Commons Attribution-ShareAlike 4.0 International License.

This work is licensed under a CC Attribution-ShareAlike 4.0 International License