PERILAKU KONSUMEN MILENIAL MUSLIM PADA RESTO BERSERTIFIKAT HALAL DI INDONESIA: IMPLEMENTASI TEORI PERILAKU TERENCANA AJZEN
Abstract
Millennial generation is a generation born between 1980 and 2000. The number of millennial in Indonesia now reaches almost half of Indonesia's population. As a country with 87.2% of its population Muslim, it is a potential market for halal restaurants. This paper describes the behavior of Muslim millennial consumers in restaurants that have halal certificates in Indonesia. Research with the approach of the theory of planned behavior or planned training theory proposed by Ajzen (1991). The method used is Structural Equation Modeling (SEM) which analyzed using AMOS 24 program. The results of this study show that subjective norms and behavioral control have significant positive effect on consumer consumption interest. Interest in consumer consumption has asignificant positive effect on consumer behavior. While consumer behavior control does not affect consumer behavior.
DOI:
https://doi.org/10.33476/jeba.v3i2.960
Refbacks

This work is licensed under a
Creative Commons Attribution 4.0 International License
.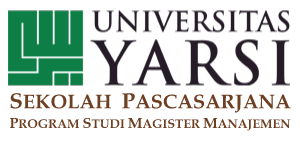 Alamat Penyunting:
Program Studi Magister Manajemen
Sekolah Pascasarjana Universitas YARSI
Jl. Letjen Soeprapto, Cempaka Putih, Jakarta- Indonesia 10510
Telp. (021) 4206674, 4206675, 4206676, Fax, No. (021) 4243171

JEBA (Journal of Economics and Business Aseanomics)
is licensed under a
Lisensi Creative Commons Atribusi 4.0 Internasional