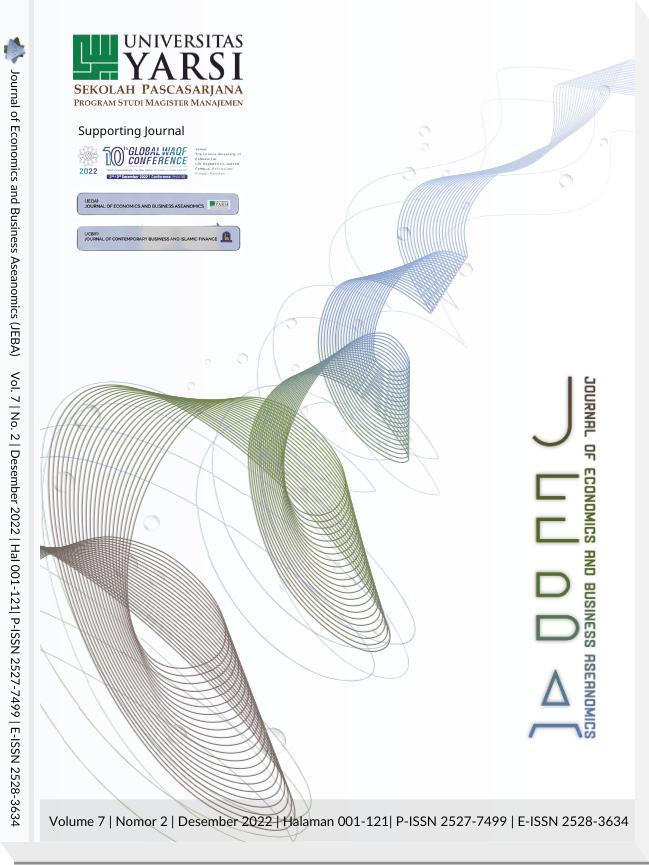 About the Journal
Journal of Economics and Business Aseanomics (JEBA) diterbitkan oleh Lembaga Penelitian Universitas YARSI (LPUY). JEBA dikelola oleh Program Studi Magister Manajemen, Sekolah Pascasarjana, Universitas YARSI secara rutin (tiap enam bulan), yakni periode Januari-Juni dan Juli-Desember. JEBA bertujuan menyebarluaskan hasil penelitian, pengkajian, dan pengembangan di bidang Ekonomi dan Keuangan, khususnya bidang Manajemen dan Bisnis, Akuntansi, Pasar Modal, Hukum Bisnis, Sistem Informasi, dan bidang Ekonomi lainnya. Artikel yang dipublikasikan dalam JEBA dapat berupa artikel penelitian maupun artikel konseptual (non penelitian).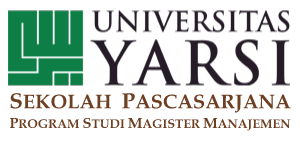 Alamat Penyunting:
Menara Yarsi Lantai 7, Jl. Letjen Suprapto No.Kav. 13, RT.10/RW.5, Cemp. Putih
Tim, Kec. Cemp. Putih,Kota Jakarta Pusat,Daerah Khusus Ibukota Jakarta 10510
Telp/Fax : +62 (21) 4206675 / +62 (21) 4243171

This work is licensed under a 
Creative Commons Attribution-ShareAlike 4.0 International License
.