PELATIHAN UNTUK MENUMBUHKAN SEMANGAT WIRAUSAHA UNTUK MENINGKATKAN PENDAPATAN PANTI ASUHAN SAKINAH DEPOK
Indria Widyastuti

Universitas Bina Sarana Informatika

Dwiyatmoko Puji Widodo

Universitas Bina Sarana Informatika

Sugiarti Sugiarti

Universitas Bina Sarana Informatika

Atri Nodi Maiza Putra

Universitas Bina Sarana Informatika

A'isyah Setyaningrum

Universitas Bina Sarana Informatika

Siti Tasliah

Universitas Bina Sarana Informatika
Abstract
The management activities certainly require funds. Compensation funds obtained both from donors so far by the management of the Sakinah Depok Orphanage are only used to meet the operational needs of the orphanage, without any thought of utilizing these funds to start a business. To form an entrepreneurial spirit certainly requires sufficient knowledge and time, so that in the end it will build a good entrepreneurial mental attitude. For this reason, several lecturers from the FEB Accounting Study Program at Bina Sarana Informatics University are planning to hold community service activities in the form of entrepreneurship training for the management of the Sakinah Depok Orphanage. The purpose of this training is so that the administrators of the Sakinah Depok orphanage are able to understand the importance of entrepreneurial knowledge for the economic development of the orphanage so that they can be more independent in meeting all their needs. This activity was also attended by the children of the orphanage where the purpose of this training activity was so that the children in the orphanage were also able to grow their creativity and innovation, and the orphans realized that they needed self-equipment to face the development of the business world
References
Mubarok, Z., Hafidhuddin, D., Tanjung, H., & Tamam, A. M. (2018). Konsep Pendidikan Wirausaha bagi Anak Panti Asuhan dan Pengaruhnya terhadap Kemandirian Anak. Jurnal Abdimas Ta'dibuna J Pendidik Islam, 7, 152. https://doi.org/10.32832/tadibuna.v7i2.1359

Aqmala, D., Fitroh, S., & Febrianur, I. (2020). Menumbuhkan Jiwa Kewirausahaan Melalui Peningkatan Kreatifitas & Inovasi Diri Pada Anak-Anak Panti Asuhan Puti Siti Khadijah Semarang. Jurnal Pengabdian Kepada Masyarakat UBB , 7.

Hisrich, R. D., Peters, M. P., & Sheperd, D. A. (2008). Kewirausahaan. Salemba Empat.

Sugiyarto, E. C. (2013). Gerakan Kewirausahaan Nasional Untuk Menyebar Virus Wirausaha. http://www.setkab.go.id/artike l-7434.html.

Adam, F., & Poernomo, E. (2017). Strategi Pemasaran Dalam Meningkatkan Omset Pada Supermarket Bahan Bangunan Mitra 10 Surabaya. Journal of Chemical Information and Modeling, 9(9), 1689–1699.

Antoko, S. T., Fathoni, A., & Minarsih, M. M. (2018). Perumusan Strategy Pemasaran berdasarkan Analysis SWOT Studi Kasus Pada PT. Aquafaram Nusantara Semarang. Journal of Management. http://jurnal.unpand.ac.id/index.php/MS/article/viewFile/1133/1105

Iskandar, K. (2011). Analisis segmentasi dan penetapan pasar sasaran biro perjalanan umum rosalia indah karanganyar. Salemba Empat.

Manalu, O. (2019). Analisa Peramalan Penjualan dan Promosi Penjualan Terhadap Peningkatan Volume Penjualan Pada PT. Cakra Anugerah Arta Alumindo Medan. Jurnal Ilmiah "JUMANSI STINDO," 1(1), 26.

Mustofa. (2018). ANALISIS SWOT SEBAGAI DASAR STRATEGI PENGADAAN BAHAN BAKU KAYU SENGON LAUT (Studi Pada UD. Duta Agung Jaya Purworejo Lumajang). Journal of Management.

Nurhayati, S. (2009). Analisis Strategis Sistem Teknologi Informasi dengan Pendekatan Analisis SWOT (Studi Kasus: Divisi IT Rumah Sakit Mata Cicendo Bandung). 149–154.

Rahmawati, A., & Aulawi, H. (2020). Dampak Penerapan Segmentation , Targeting , Positioning PT Kimia Farma Pada Pasar Nasional. 8(2), 209–222.

Rozi, A. F. (2017). Analisis Strategi Pemasaran Pada Djawa Batik Solo Analysis Marketing Strategies on Djawa Batik Solo. Jurnal Manajemen Dan Bisnis Indonesia, 3(2), 173–186. http://jurnal.unmuhjember.ac.id/index.php/JMBI/article/view/1204/966

Iskandar, R. (2018). Pengertian Penjualan. Salemba Empat.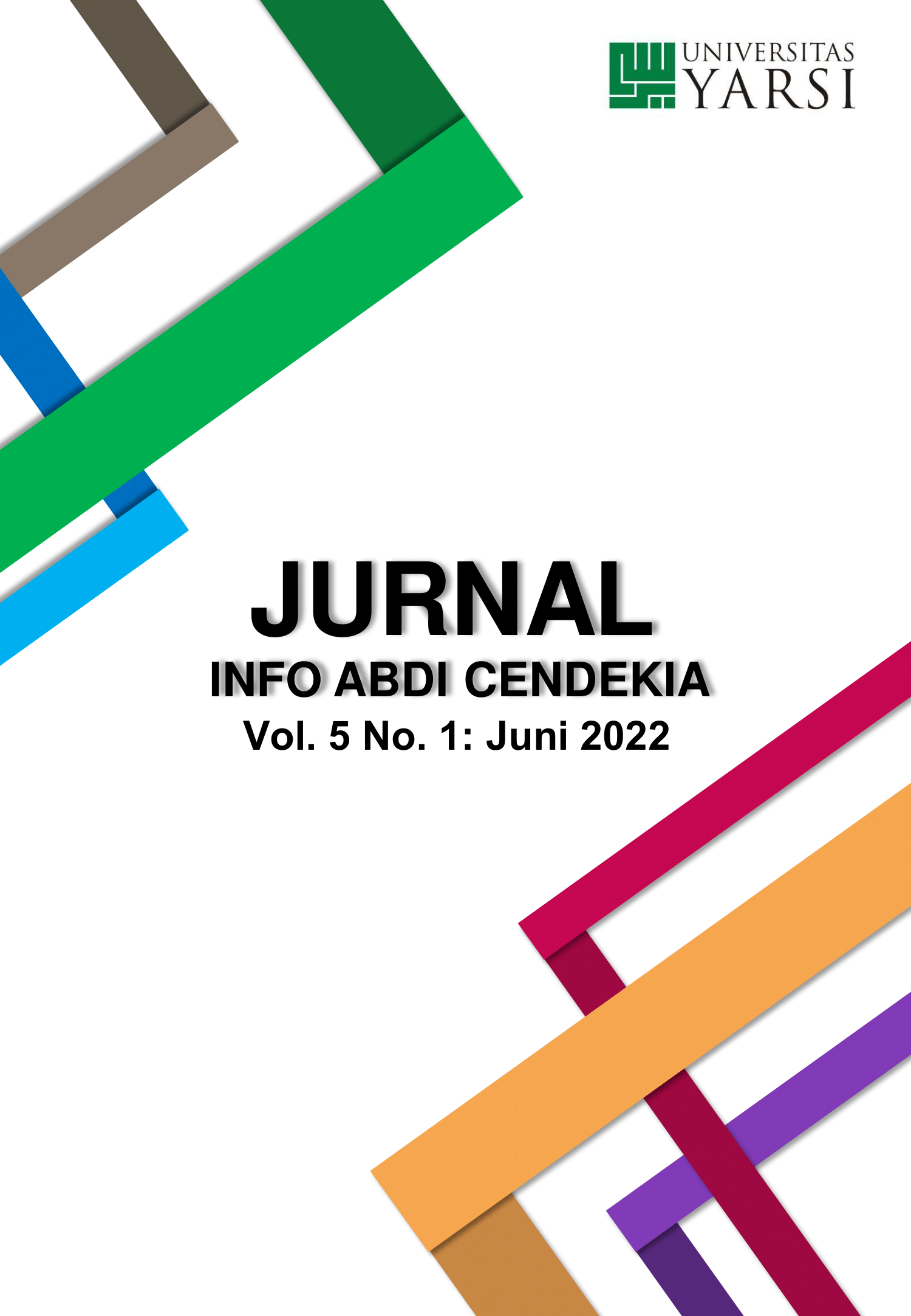 This work is licensed under a Creative Commons Attribution 4.0 International License.