PEMANFAATAN APLIKASI PENANGKAL BERITA HOAKS BAGI PERANGKAT DESA
Popon Rabia Adawia

Universitas Bina Sarana Informatika

Diah Wijayanti

Universitas Bina Sarana Informatika

Eko Haryadi

Universitas Bina Sarana Informatika

Dewi Yuliandari
Abstract
The development of science and technology has been able to have a significant impact on society, especially in obtaining information whose level of truth is unknown. The purpose of this community service activity is to
assist village officials in understanding the steps to counteract untrue news (hoaxes). The community service
was carried out by lecturers and students from Bina Sarana Informatics University for 2 (two) days through training on the use of anti-hoax news applications. The activity took place at the Cikampek Village Office with participants from RT, RW and village office staff. It is hoped that from this activity the participants will be able to know more about true and hoax news and how to understand the st
eps to counteract hoax news.
References
Agustino, R. (2020). Sistem Informasi Penelitian dan Pengabdian Masyarakat. Jurnal Jaring Saintek, 2(1), 1–12. Diambil dari http://ejurnal.ubharajaya.ac.id/index.php/jaring-saintek/article/view/61

Bahri, Saiful (2021). Literasi Digital Menangkal Hoaks Covid-19 Di Media Sosial. Jurnal Ilmu Komunikasi | Vol. 10 No. 1, Maret 2021: Hal. 16-28 P-ISSN: 2252-665X | E-ISSN: 2176-1889.

Hamzah, Radja Erland, Citra Eka Putri (2020). Mengenal dan Mengantisipasi Hoax di Media Sosial pada Kalangan Pelajar. Jurnal Abdi Moestopo - Vol. 03, No. 01 (2020), pp.9-12. ISSN: 2599-249X

Silverman, Craig. (2015). Journalism: A Tow/Knight Report."Lies, Damn Lies, and Viral Content". Columbia Journalism Review (dalam bahasa Inggris).

Werme. 2016. Ada apa dengan hoax. (Online). (http://www.google.com/amp/s/ www.kompasiana.com/amp/alishanagrak/5c0a1be5677ffb0fa77617f9/ada -apa-dengan-hoax-cara-menyikapi-berita-hoax-di-medsos, diunduh 21 Desember 2018).

Wiyantia, Dian Tri, Isnaini Rosyidab, Muhammad Kharisc, Detalia Noriza Munahefid, Kholifatu Ulil Azmi. (2021). Application of Mobile-Based Visual Content for Schools During a Pandemic. PRISMA, Prosiding Seminar Nasional Matematika. ISSN 2613-9189.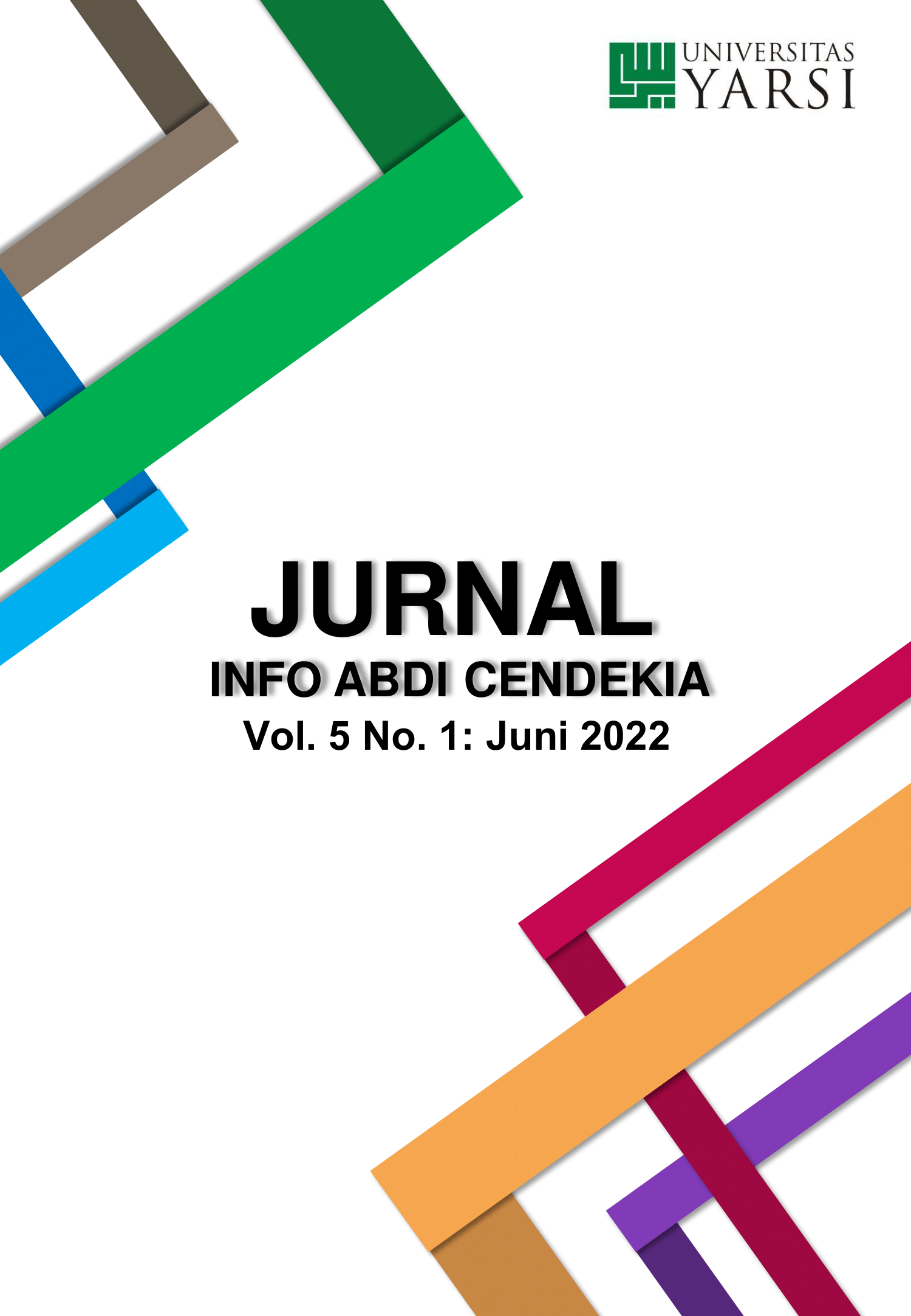 This work is licensed under a Creative Commons Attribution 4.0 International License.