INDIKATOR MAKRO BERKELANJUTAN MELALUI EKONOMI KOLABORATIF, RISK SHARING & KEADILAN DISTRIBUSI
Keywords:
collaborative economics, risk sharing, philanthropy, sustainable macro indicators
Abstract
Interest, inflation, and exchange rates are the leading indicators of conventional macroeconomics today. Can these indicators support poverty alleviation, productivity and growth, and equity in distributing resources and income? This paper aims to formulate macroeconomic indicators that can identify the direction of achieving poverty alleviation, productivity and growth, and equity in the distribution of resources and income. The method used in preparing this paper is an exploratory qualitative approach through content analysis techniques on secondary data, which originates from the findings of empirical research that the authors have conducted in the fields of economics, finance, Islamic banking and philanthropy from 2013 to 2021, as well as reinforced literature studies from various previous research results. The results of this study indicate that community productivity, added value/utility in the real sector, and income distribution through trading, rent, profit sharing, and social contracts, namely zakat-infak-alms, or philanthropic activities in general, are the points of the economic centre. The results also show that interest rates, whether high or low, cannot be a sustainable instrument for achieving growth and equity in the distribution of economic resources. These results align with research results, proving that the level of CSR existence correlates with the company's life cycle and that philanthropy can maintain business continuity. The results of other studies also strengthen these findings that the repeated global economic crisis is always characterized by high inflation and interest rates. Therefore, indicators of the level of zakat, collaborative economy, and risk sharing are more substantive in explaining the extent to which economic achievement, equity distribution, and poverty alleviation have been achieved in real terms. These alternative indicators are also more essential as economic and monetary focus.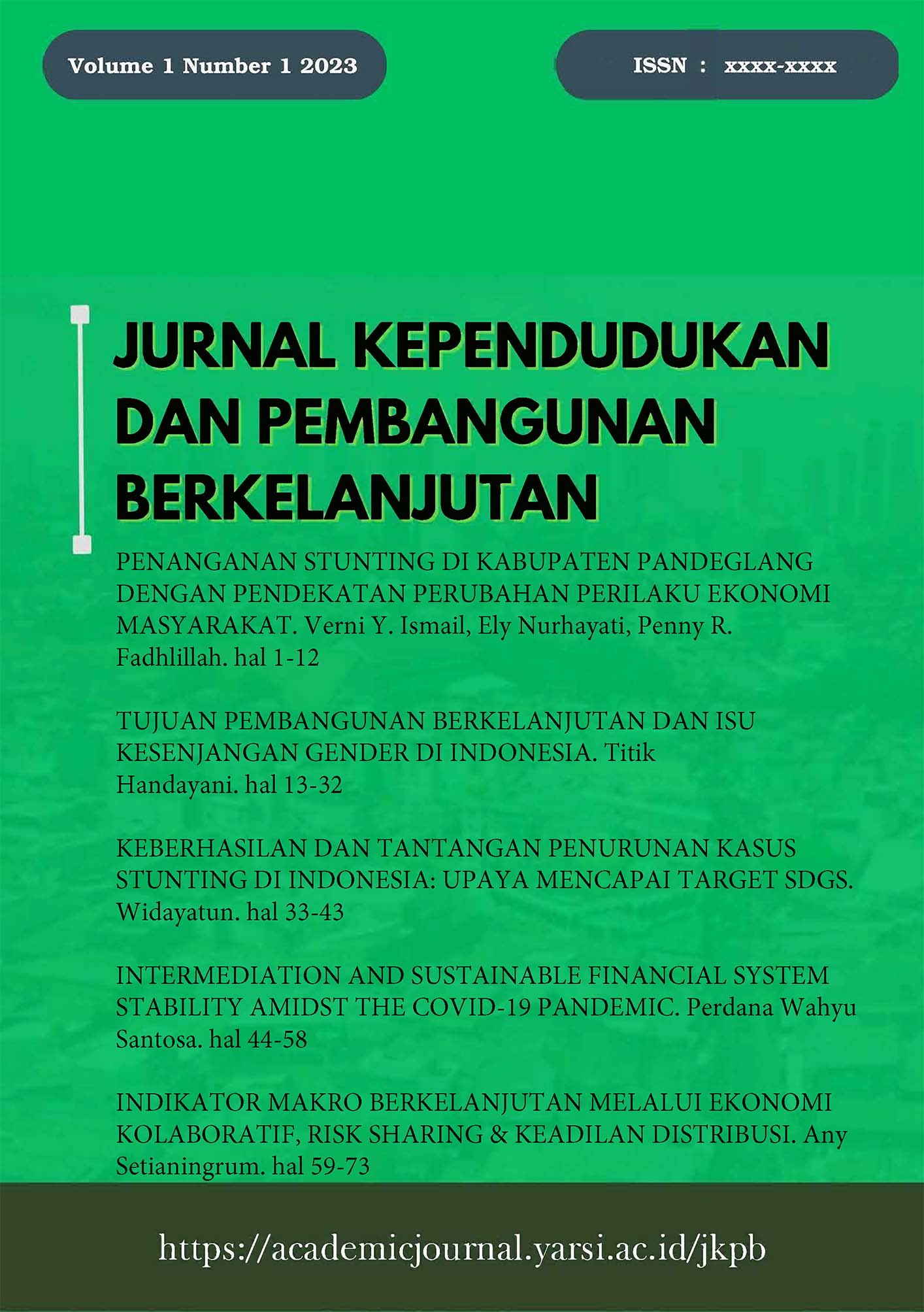 Downloads
License
Copyright (c) 2023 Any Setianingrum
This work is licensed under a Creative Commons Attribution-NonCommercial-NoDerivatives 4.0 International License.