PEMBUATAN SISTEM LAZM (LEMBAGA AMIL ZAKAT MASJID) JAKARTA BERBASIS WEB
Abstract
Utilizing Information Technology (IT) in managing the Zakat not only could support muzzakis (people who give Zakat donation) and zakat institution but also provide accountability and transparency. Both liability and transparency could increase the people's trustiness to the zakat institution. In the end, it could raise Islamic social welfare. This research has produced a web-based system for LAZM (Lembaga Amil Zakat Mesjid) institutions to facilitate the muzakkis in donating the Zakat anytime and anywhere. Guiding the institution in calculating the number of donations obtained, keeping the muzakkis' data, distributing the donations, and creating the donations' report to the BAZNAS are the system features. This system also builds the network between LAZM institutions for the easiness of sharing funds and data. Assisting Muzzakis in finding the nearest mosque to distribute the Zakat, the system presents the map of the mosques.
Keywords: amil, mosque, zakat, muzzaki
References
Chrisman, N., 1997, Exploring Geographic Information System, John Wiley and Sons, Inc. New York.
Dahlan, A.R.A., Awang, S.N., Mahmood, A., 2015, 'e-ZAKAT4U Program: Enhancing Zakat Distribution System by Merging with Network-of-Mosque (NoM)', International Journal of Management and Commerce Innovations, 3.1, pp. 264-268.
Hidayat, A., & Fahri, S., 2017, 'Perancangan Sistem Informasi Pengolahan Data Zakat Fitrah Berdasarkan Perhitungan Badan Amil Zakat', Jurnal Manajemen Informatika (JUMIKA), 4(2).
Jafar F., 2013, Peran dan Fungsi Masjid dalam Kehidupan, unpublish.
Mirtasari, D., & Februariyanti, H., 2018, 'Perhitungan Zakat Harta dan Zakat Profesi Berbasis Android', Prosiding SINTAK 2018. https://www.unisbank.ac.id/ojs/index.php/sintak/article/view/649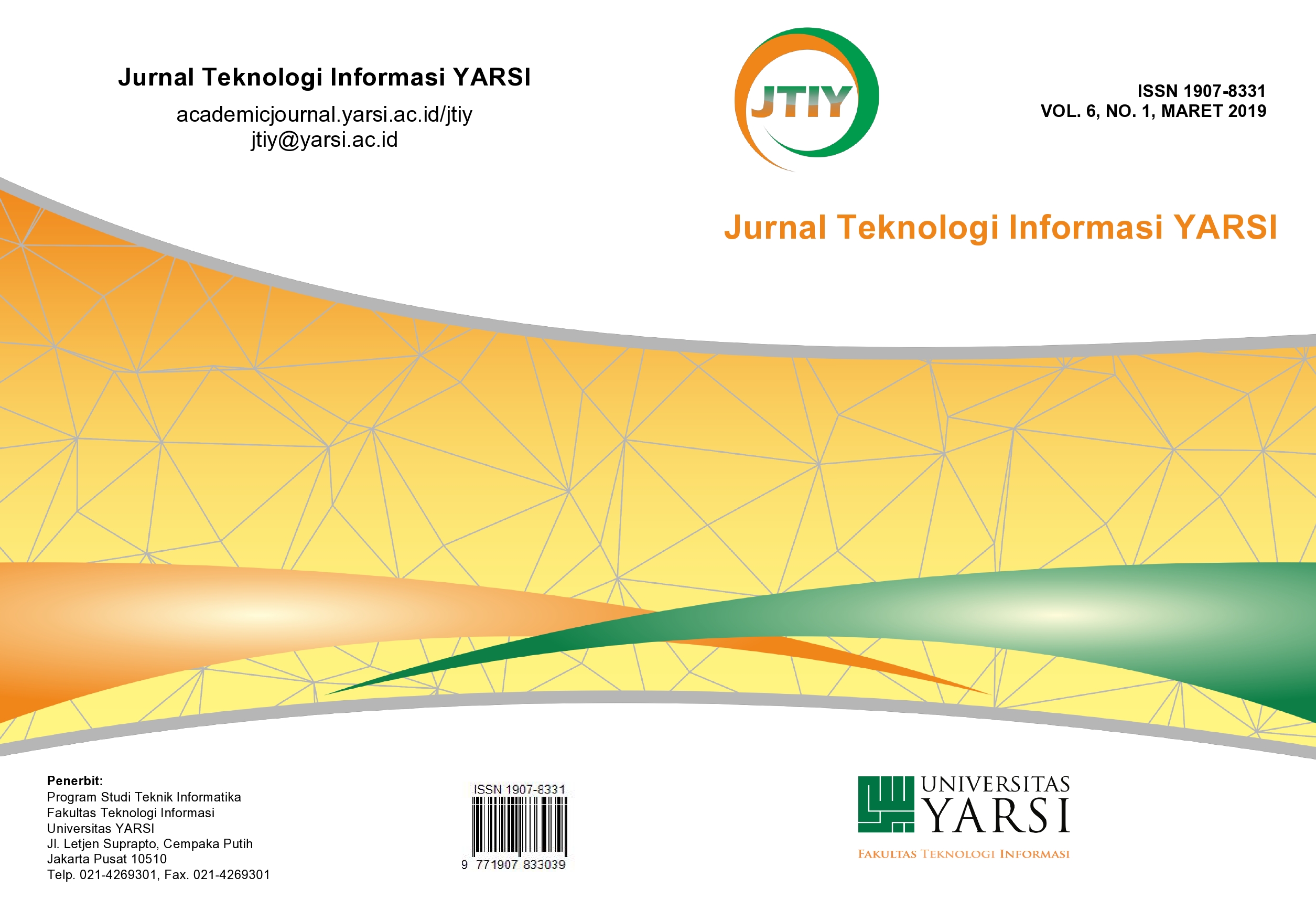 Downloads
Abstract views: 2046 times

Downloaded: 943 times


PDF
License
Authors who publish with this journal agree to the following terms:


 Authors retain copyright and grant the journal right of first publication with the work simultaneously licensed under a Creative Commons Attribution License that allows others to share the work with an acknowledgement of the work's authorship and initial publication in this journal.
Authors are able to enter into separate, additional contractual arrangements for the non-exclusive distribution of the journal's published version of the work (e.g., post it to an institutional repository or publish it in a book), with an acknowledgement of its initial publication in this journal.
Authors are permitted and encouraged to post their work online (e.g., in institutional repositories or on their website) prior to and during the submission process, as it can lead to productive exchanges, as well as earlier and greater citation of published work (See The Effect of Open Access).