Penerapan Sistem Informasi (Komputerisasi Kegiatan Pertanahan) dalam Mencapai Good Governance pada Kementerian Agraria dan Tata Ruang/ Badan Pertanahan Kota Magelang
Abstract
Management of data and information in an institution can support national development, but some are still less effective and efficient. This study aims to determine the application of information systems to achieve Good Governance in the Ministry of Agrarian Affairs and Spatial Planning / Land Agency of Magelang City. The method used in this study was interviews with staff at the Magelang City Land Agency. The results find that the development of information technology and supporting infrastructure created opportunities to develop a more reliable, efficient, and timely computerized application for land activities (KKP) within the National Land Agency (BPN). The growing need for more accessible land information demanded by the community (policy recipients) and the government (policymakers) has increased higher than before. However, on the other hand, there are obstacles, such as the unfinished mapping of land parcels. The implication of this research is the Land Office needs to guide operators to better service quality.
Keywords
Sistem, Efektivitas, Mutu Pelayanan
References
Askenäs & Westelius, (2003). Five Roles of an Information System: A Social Constructionist Approach to Analysing the Use of ERP Systems, Informing Science. Informing Science: the international journal of an emerging transdiscipline, 6, 209–220.
Badan Pertanahaan Nasional (BPN). (2005). Land Office Computerization (LOC). Workshop
LOC di Jakarta. Badan Pertanahan Nasional.
Badan Pertanahaan Nasional (BPN). (2011). Pembangunan GeoKKP. Workshop KKP di
Kanwil BPN Prov. D.I. Yogyakarta tanggal 5 Desember 2011. Badan Pertanahan Nasional.
Boehm, (2000). Spiral Development: Experience, Principles , and Refinements (No. CMU/SEI-2000-SR-008). (W. J. Hansen, Ed.). Pittsburgh, Pennsylvania, US: Software Engineering Institute, Carnegie Mellon University.
CIMSA Ig AIE, (2015). LOC menyerap dana sejumlah 700 milyar rupiah yang terdiri atas tiga fase: Fase 1, Fase 2A dan Fase 2B.
Ferdinand, A. (2006). Structural Equation Modeling Dalam Penelitian Manajemen. Semarang: Badan Penerbit Universitas Diponegoro.
Ghozali, I. (2008). Model Persamaan Struktural Konsep dan Aplikasi Dengan Program Amos 16.0. Semarang: Badan Penerbit Universitas Diponegoro.
Handayani, W. P. P., Harsono, M. (2016). Aplikasi technology acceptance model (TAM) pada komputerisasi kegiatan pertanahan. Jurnal Economica, 12(01).
Instruksi Presiden Republik Indonesia Nomor 3 Tahun 2003 Tentang Kebijakan Dan Strategi.
Kementerian ATR/BPN. (2014). Layanan Online Kantor Pertanahan (LOKET) dan Pelayanan Mandiri Akta Pertanahan (PERMATA). Diambil 10 Maret 2015, dari http://www.bpn.go.id/Berita/SiaranPers/layanan-online-kantor-pertanahan-loket-danpelayanan-mandiri-akta-tanah-permatadiresmikan-4786
Kementerian ATR/BPN. (2015). Komputerisasi Layanan Pertanahan. Diambil 1 Februari 2015, dari http://www.bpn.go.id/Publikasi/Inovasi/Komputeris asi-Layanan-Pertanahan
Laudon & Laudon, (2007). Management Information Systems (10th ed.). Pearson Education, Inc.
Lembaga Administrasi Negara (2000). Akuntanbilitas & Good Governance. Lembaga Administrasi Negara. Jakarta
Mustofa, F. C., & Aditya, T. (2009). Perancangan Aplikasi Layanan Informasi Pertanahan untuk PPAT Berbasis Web Services. BHUMI - Jurnal Ilmiah Pertanahan STPN Yogyakarta, 1, 57–70.
O'Brien & Marakas, (2011). Management Information Systems. Eighth Edition. New York: McGraw-Hill/Irwin
Peraturan Menteri Pendayagunaan Aparatur Negara dan Reformasi Birokrasi Nomor 16 Tahun 2014 Tentang Pedoman Survei Kepuasan Masyarakat Terhadap Penyelenggaraan pelayanan Publik.
Perpres No. 20 tahun 2015 tentang Badan Pertanahan Nasional
Priyono, A. H., Amrin. (2019). Sistem informasi pengelolaan sertifikat tanah pada Badan Pertanahan Nasional Jakarta. Jurnal Mantik Penusa, 3(02).
Suara Ombudsman. (2008). Kerjasama Komisi Ombudsman Nasional dan Badan Pertanahan Nasional dalam rangka Peningkatan Kualitas Penanganan Keluhan Bidang Pertanahan. Artikel. ISSN: 1412 – 3932.
U.S. House of Representatives, (1999). Systems Development Life-Cycle Policy. Diambil dari http://www.house.gov/content/cao/procurement/refdocs/SDLCPOL.pdf
Williamson et al., (2010). Land Administration for Sustainable Development. California, USA: ESRI Press Academic.
DOI:
https://doi.org/10.33476/j.e.b.a.v5i2.1659
Refbacks
There are currently no refbacks.
Copyright (c) 2020 Wira Pradipta, Utpala Rani

This work is licensed under a
Creative Commons Attribution-ShareAlike 4.0 International License
.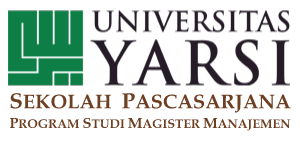 Alamat Penyunting:
Menara Yarsi Lantai 7, Jl. Letjen Suprapto No.Kav. 13, RT.10/RW.5, Cemp. Putih
Tim, Kec. Cemp. Putih,Kota Jakarta Pusat,Daerah Khusus Ibukota Jakarta 10510
Telp/Fax : +62 (21) 4206675 / +62 (21) 4243171

This work is licensed under a 
Creative Commons Attribution-ShareAlike 4.0 International License
.